Sure it scares us the Erin Brockovich movie came out 17 years ago (2000) and, sure that makes us pretty old, but not a day goes by when we're not thinking of one of the fiery quotes that came out of Julia Roberts mouth all throughout the movie all whilst sporting outfits that reminded us of her Pretty Woman early hooker days.  It really was the perfect combo. From "They're Called Boobs, Ed" to "I'm NOT Talking to You, B***H!" we've rounded up some of the best quotes and scenes from the classic Erin Brockovich.
1.  When She Just Owned It:
---
2.  When Z-Snaps Turned Into Words: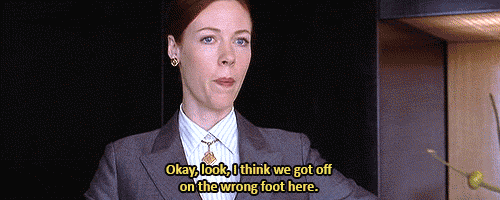 ---
3.  When We All Smiled When People Were About to Be Poisoned:
---
4.  When…EXACTLY!
---
5.  When Push Comes to Shove:
---
6.  When We Run This Line in Our Head at Work All the Live-Long-Day:
---
7.  When the Happy Hour Specials are Less Than Stellar: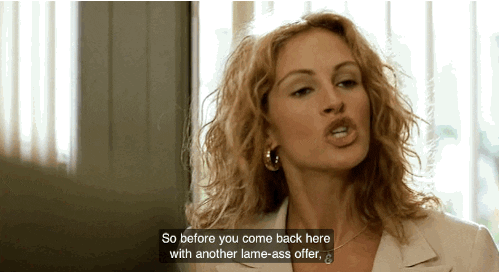 ---
8.  Riiiight???
---
9.  When She Spewed Out Endless Phone Numbers and Names Off the Top of Her Head:
---
10.  When We've All Been There:
---
11.  When Yes and Yes:
---
12.  When We All Learned How to Spell It: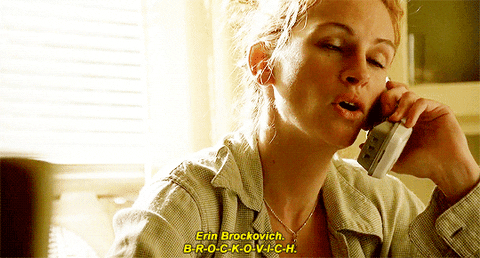 ---
13.  When She Didn't Even Know How Much Money That Was!
---
14.  When You're Pushing the Limits of the Work Dress Code:
---
15.  When He Wrapped It All Up With a Joke:
---
16.  Because Just Once is NEVER Enough:
---
Source:  Brostrick.com