…because it's not quite Halloween until you watch the classic Hocus Pocus a dozen times. I mean, how many times can you really watch it when ABC Family plays it throughout October? 10? 50? 4,590 times? Yes to all of those numbers. Bette Middler, Sarah Jessica Parker and Kathy Najimy provided some of the best quotes for millennials to date. Is that me? It's probably you. Here's our favorite quotes, gifs and scenes from Hocus Pocus:
1.  Oh look.  Another glorious morning.  Makes me sick!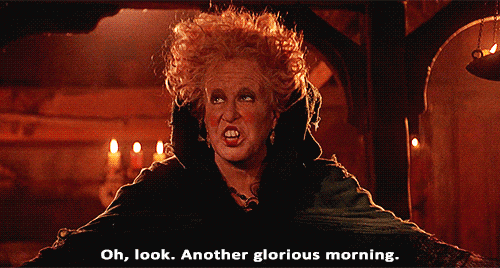 2.  You know, I've always wanted a child.  And now I think I'll have one.  On toast!!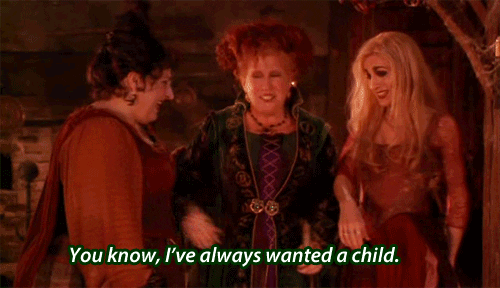 3.  Amuck.  Amuck!  Amuck! Amuck! (hit to the stomach)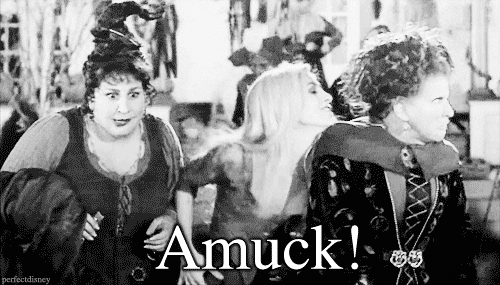 4.  I am beautiful!  Boys will love me!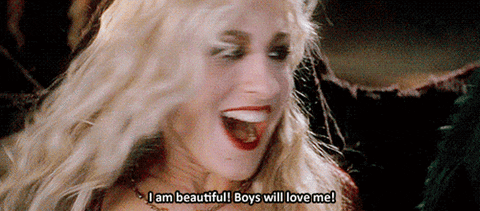 5.  Max likes your yabbos.  In fact, he loves them!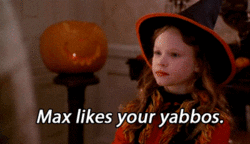 6.  I am calm!!!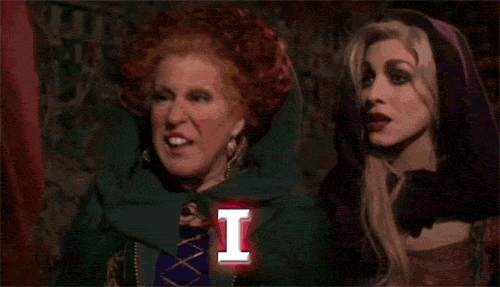 7.  Couldn't you forget about being a cool teenager just for one night?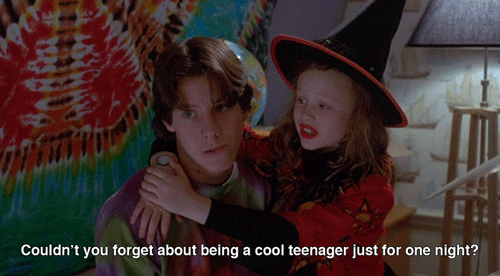 8.  Hang him on a hook and let me play with him!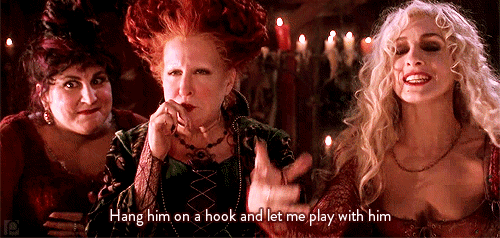 9.  It's just a bunch of hocus pocus (bonus points for saying the movie title in the movie!)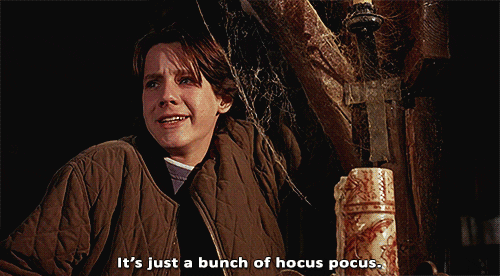 10.  This is….This is terribly uncomfortable.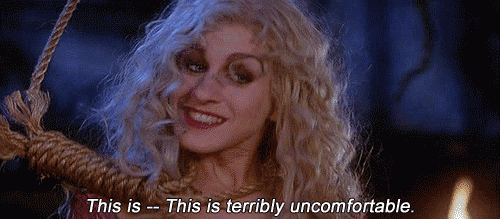 11.  I put a spell on you and now your mine (always best in song)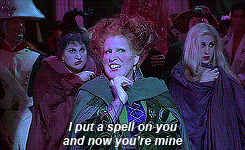 12.  My lucky rat tail!!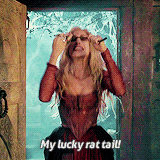 13.  Hi!  Hello Billy!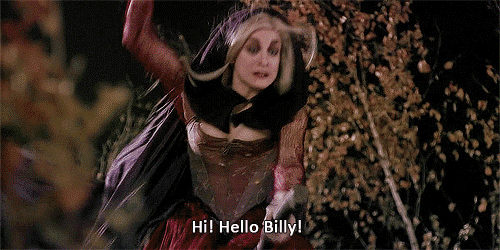 14.  A virgin lit the candle.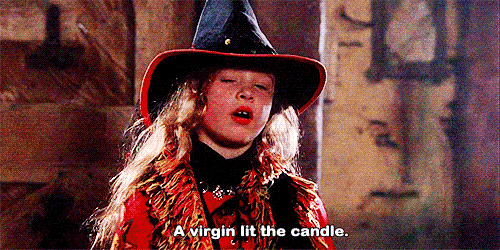 13.  I suggest we form a calming circle.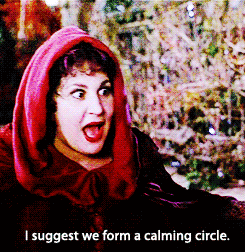 14.  STOOOOOOOOOP!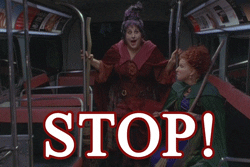 15.  I smell children!
16.  (Go to hell!)  Oh, I've been there, thank you.  I found it quite lovely.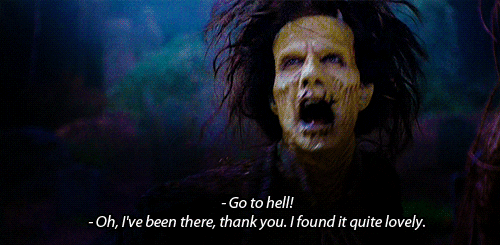 17.  Why was I cursed with such idiot sister?!
And some of our favorite looks: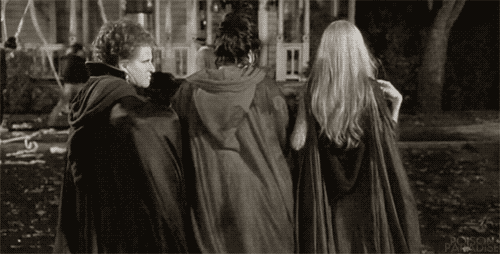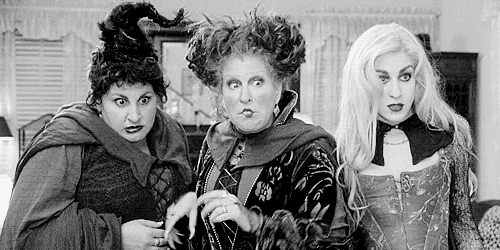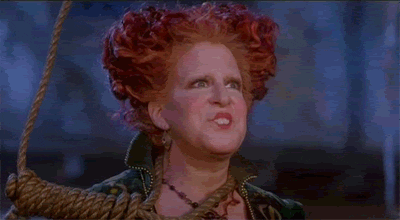 Source:  Brostrick.com
More Quotes You'll Love:
22 Times 'Teen Witch' Was EVERYTHING
75+ Best Famous Movie Quotes We're Obsessed With
Classic Quotes from 'Heathers'
11 Quotes We Loved from Can't Hardly Wait