We couldn't love Fixer Upper any more than we do.  Scratch that.  We love Chip and Joanna Gaines more than just about anything.  Plus, how adorable are their kids?!  Half the time we're more interested in what Chip and Joanna are doing than in how much they've secured the house for (spoiler: $38,000).  They even make us laugh every time we hear the term "shiplap" and may or may not refer to it has "Chiplap."  Either way, we can't get enough of C & J so we've pulled together some of the best reasons why everyone has fallen in love with them, gif-style of course:
1.  When Chip Wasn't Afraid to Shake Show His Love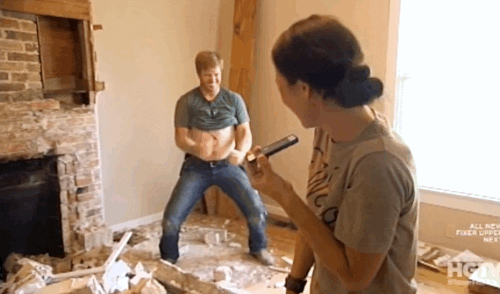 ---
2.  When He Couldn't Not Hug Her…Even if They Were Filming ---
3.  When the Leaves Really Did Scare Him
---
4.  When Chip Stamped Her With His Sweat-Love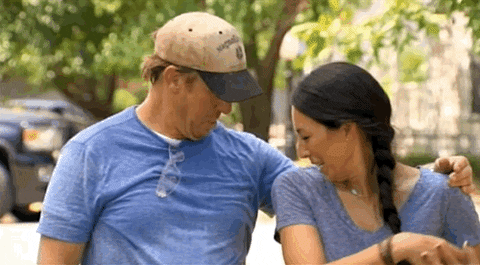 ---
5.  When He Wasn't Afraid to Do a Little Touch-Up
---
6.  When He Swept Joanna Off Her Feet.  Literally.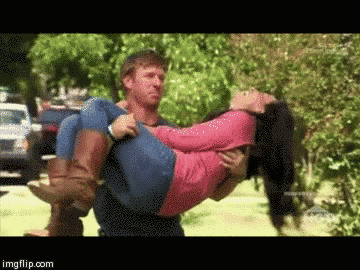 ---
7.  When Joanna Loved Chip's Dad-Bod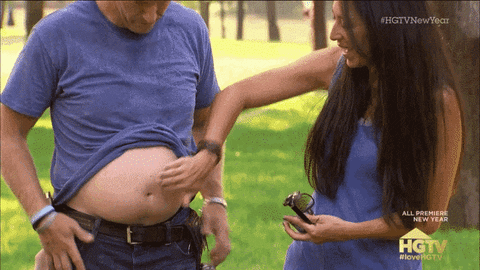 ---
8.  And Laughed Even When She Was Totally Annoyed With Him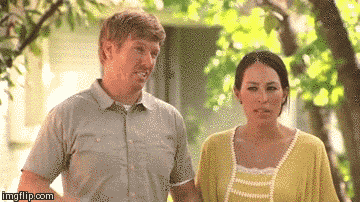 ---
9.  When He'd Sneak in Some On-Camera Innuendos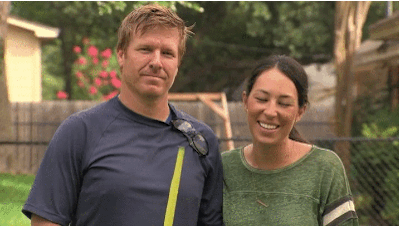 ---
10.  When Joanna Tried To Get Him Hair and Makeup Ready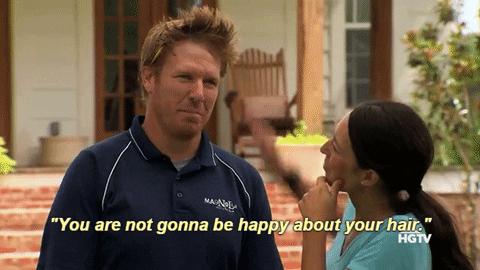 ---
11.  When Chip Grosses Himself Out (and Joanna Too) ---
12.  When He Fills Up Her Love Tank
---
13.  When They're Both Terrified of Bees
---
14.  When Chip Never Grows Up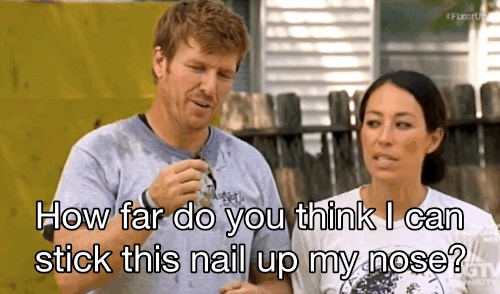 ---
15.  And When She Loves Him Right Back
---